The length of product varies from 2 up to 4m The quality of block house is according to categories: AB. The humidity is 10-12% It is packed in the stretch wrap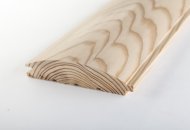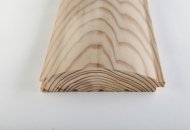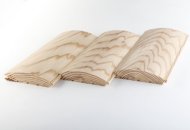 The block house is a fine practical and inexpensive modern material, imitating the rounded log.
During the manufacturing process the block house is extensively dried up in the drying section and processed by new equipment of German company WEINIG AG.
The result is that, we have a perfectly plane surface and the product, as contrasted with log, and isn't susceptible to drying loss, deformations and checking. It has a perfectly thermal insulation and soundproofing properties.