Solid wood flooring The length of product varies from 0.3 up to 2m The quality of board is according to category: AB. The humidity is 8% It is packed in the stretch pack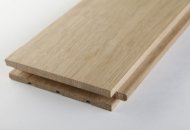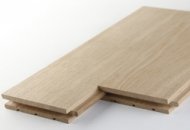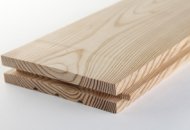 Solid wood flooring is suitable for flooring in the living quarters and the administrative offices. It is manufactured of solid oak and Siberian larch.
The boards attach to each other with special mortise and tenon lying along the perimeter of board, it makes possible to produce the accurate and reliable coupling. It allows their laying to facilitate essentially.
Along the perimeter of solid board can be made a bezel, allowing to reduce the probability of splitting of board's side by laying and to separate the circuit of board's contour on the floor surface.
The solid board is a particular high-quality mark and will serve you so long as you want it. Only this flooring can present to you unique feelings of value and naturalness of your floor.